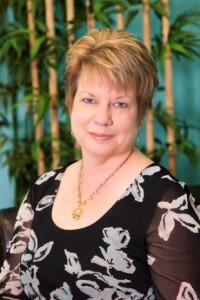 For better or worse, I raised my kids reading Dr. Seuss.
We would read and reread the fun rhymes and laugh at the pictures. We read some books so many times that I can still recite the lines from many of the pages:
"…You ought to be thankful a whole heaping lot for the places and people you're lucky you're not!"
Little did I know that over 20 years later I would be realizing how wise Dr. Seuss really was! Many of the things he wrote about I've come to understand as reality in the lives of so many including myself and my clients.
It is a troublesome world and every day we are faced with life and circumstances that are difficult, challenging and sometimes downright disturbing. How then do we face these things?
I'm not sure if Theodor Seuss Geisel (the author's real name) was a man of faith but he understood that one of the best antidotes for our trouble is to be thankful.
We need to be thankful for the things we do have and for the things that we've never had to deal with yet!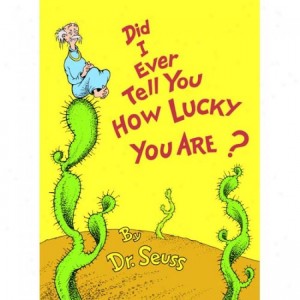 "Be glad you are not from that city in France where the average young person just hasn't a chance to escape from the perilous pant eating plants!" Yikes! My 30 year old son still tells me today that that particular page always creeped him out.
A few years ago, I was part of a retreat where we practiced some spiritual disciplines such as being silent, journaling, doing a prayer walk etc. In one of our quiet times, I decided to write down everything I was thankful for.I figured I would finish it in 15 minutes or so and then move on to another subject. However, once I got started I found myself continuing to come up with more and more things I was thankful for. I ended up writing for the entire hour!
That was one of the most powerful spiritual exercises that I've ever participated in. I left with a sense of deep awe of how blessed and yes, lucky I am. I've never forgotten that exercise and I wish I could say that I've never been ungrateful or not thankful since then, but sadly that would not be the case.
As humans I think we all tend to dwell on the difficult instead of the divine, on the ugly instead of the beautiful,
on the chaos instead of the calm.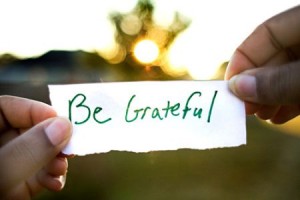 Why? I wish I knew. That's one of the many questions I will ask God when I get to heaven.
God gives us the remedy for our wayward thoughts. He gives us the power to rise above our base human instinct and focus on what is good.
"And now, dear brothers and sisters, one final thing. Fix your thoughts on what is true, and honorable, and right, and pure, and lovely, and admirable. Think about things that are excellent and worthy of praise." Philippians 4:8
With the help of God's Spirit in us-we can do this!
So make your "thankful list"; review it often, add to it regularly, and-
"Just tell yourself Duckie,
You're really quite lucky!
Some people are much more…
so ever so much more…
oh, muchly, much, much more
unlucky than you!"