"For you are God's Masterpiece, created anew in Christ Jesus
to do the good things he planned for you long ago." Ephesians 2:10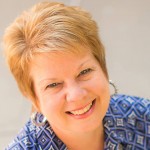 Lori Hommer has been established as a Biblical mentor and counselor since 2002. She received her undergraduate degree in Secondary Education with an emphasis on Sociology and completed her graduate degree with a Masters in Christian Counseling.
In 2008 she established Life Changers Counseling with the goal of helping people come to wholeness through a deeper understanding and application of Biblical truths and principals.
"My greatest joy is to see people grow into the fullness of who God has created them to be. I have experienced firsthand the changing power of Christ in my own life and have been a witness to that same healing power in the lives of numerous others." –Lori Hommer
Lori brings her own unique story of brokenness and healing into her experience and expertise as a counselor. Divorce, single parenting, addiction issues, control issues, marriage issues, blended family challenges and now the wisdom of being a grandparent and mother-in-law are just a few of the paths she has walked.
Committed to the needs of you and your family, Lori will meet you wherever you are in your spiritual journey and offer counsel with the goal of you leading a joyous, abundant and peaceful life. The counseling offered will strengthen your confidence and joy in Jesus Christ at every point in your life, and encourage personal and spiritual growth through knowledge of your value to God and your identity in Christ.
If you are feeling hopeless or stuck in where you are right now you will be encouraged to know that hundreds of people have had positive life change through the help of Life Changers Christian Counseling and Coaching.
Read what Counseling Clients are saying about their experience.
Women's Counseling:
• Marriage, dating, divorce and singleness
• Sexual issues including healing from abuse
• Depression and anxiety
• Confidential setting for Pastor's wives
Couples's Counseling:
• Communication
• Infidelity
• Finances
• Parenting
• Blended Families
• Sexual issues
Parenting Counseling:
• Single Parenting
• Blended Families/step parenting
• Parenting teens and adult children
• Empty nest issues
General Counseling:
• Healing of past wounds, neglect or abuse
• Exploring faith issues
• Recovery/addiction issues
• Theophostic Prayer Ministry (healing through rooting out lies from the past) link to this
• Steps to Freedom in Christ Ministry (Neil T. Anderson) link to this
All counseling sessions are 50 minutes in length with the exception of scheduled longer sessions for Freedom in Christ or Theophostic Prayer.
A Personal History Intake or Marriage Intake form is required for all clients as well as a signed Informed Consent document.
Location:
3201 99th
Urbandale, IA 50322
Hours:
Mon – Fri: 9AM – 3PM
Sat: 8:30AM – Noon
Evening appointment times are available upon request
Phone: 515-577-2289
Fees for One time Counseling Session
75.00- Individual, $100 for couples or families
45 minute phone/web consultation OR 50 minute office visit
Save 15% with a 3 session package-189.00 individuals, $255 for couples or families
Save18% with a 6 Session Package-349.00 individuals, $492 for families