"Now to him who is able to do far more abundantly than all that
we ask or think, according to the power at work within us,"
Ephesians 3:20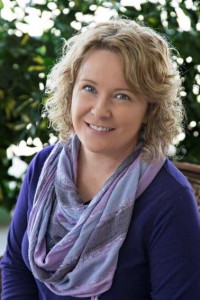 Teri Frana is certified Biblical Life Coach who has coached hundreds of people in their life and spiritual goals. For over twenty years, she has trained in the classroom, workshops and retreats, both corporately and in ministry settings.
She spent the first dozen years of her career in the corporate world in project management and professional development. Since then, she's worked in ministry developing and teaching spiritual growth materials, workshops and retreats. She is a published author, has written a personal blog for over seven years, and has a passion for helping people's God-given dreams become realities.
Teri believes everyone has a significant story to tell with their lives.
"I believe the greatest tragedy is the unrealized potential within all of us. If we lived at full capacity, we'd change the world." – Teri Frana
Teri has three children and lives in West Des Moines. She loves camping, gardening, and writing.
"Most men lead lives of quiet desperation and go to the grave with the song still in them."- Henry David Thoreau  Don't let this be true for you!
SERVICES – TYPES OF LIFE COACHING
• Breakthrough – helping you determine strategies to break out of the rut.
• Personal Goal – helping you get from where you are to where you want to be.
• Identity – helping you discover how to be authentically and unapologetically "you".
• Life Strategy– helping you build a holistic life strategy based on your authentic identity.
• Spiritual Direction – helping you grow deeper in faith and more fulfilled in life.
• Relational – Helping you strengthen your communication/relational skills with others.
• "Now what?" coaching – Helping you transition through new seasons of life.
Every coaching relationship begins with a 20 minute free consultation. In the consultation, we cover:
• Introduction – Who am I and what can you expect from coaching?
• What are your goals for coaching?
• What are your concerns and questions?
• Determine the best next steps for you.
FEES
All sessions are 50 minutes.
First Meeting – Free 20-minute consultation
1 Session for $50
3 Sessions for $135
6 Sessions for $275
Sessions can be face-to-face, via Skype, or by phone.
PACKAGES
CREATING YOUR PERSONAL LIFE MANIFESTO – $99 
• 2 Sessions
• In those two sessions, you will define and refine your life manifesto; declarations of your life purposes and priorities. A life manifesto is critical to navigating life on purpose toward a purpose.
WHAT MAKES YOU YOU – $199
• 3 Sessions
• An in-depth personalized analysis, What Makes You 'You'? How has God uniquely wired you?
• Strategies to help you bring out your best, and tips to avoid trying to measure up to something you're not.
DEVELOPING a LIFE STRATEGY COMPASS- $350
• 6 Sessions plus one follow-up session
• An in-depth What Makes You 'You' Personalized Analysis
• A 40+-paged "Life Strategy Compass" workbook
• 30 minute, "Help me get unstuck" coaching phone call.
Email teri@terifrana.com, or call 515.577.4520 to find out more!