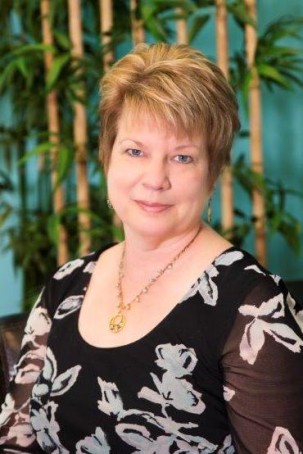 Many moons ago (about 30 years to be exact) I lived near the Mississippi River. Having grown up in the middle of Iowa in a non-boating family I had **zero** experience with the sport of water skiing.
Many of my new friends spent their weekends on the river, boating and water skiing and such. Never having water skied I was hesitant to join them, but one of my co-workers insisted that "he could teach anyone to ski" and he was confident he could do the same for me.
Being athletic and competitive, I took him up on his offer and off we went to "enjoy" a day of water fun.
Well, I wish I could tell you it was a successful and enjoyable venture.
If you've ever seen the Movie "The Great Outdoors" with John Candy and if you can recall the portion where Chet is accidentally pulled off the boat ramp on water skis, then you have a pretty good picture of my experience. Let's just say that my friend was a failure-he did not teach me to water ski! I still remember his final remarks: "you looked like a gal-darn new baby deer back there, wobbling all over the place."
This isn't what I looked like.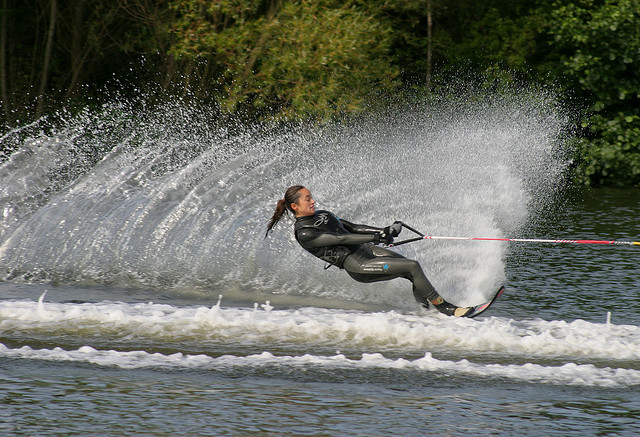 Photo by Kevin Schwaerzler, Creative Commons
 What did I learn from that day?
I'll tell you what I learned: I was NEVER going to be humiliated like that again! I would never attempt water skiing again! And I haven't.
Why do memories like these become emblazoned in our memory banks? I wish I knew for sure. I have had many successes in my life, but for some reason the failures seem to come to the top of the Rolodex of my mind.
As a Christian, I have learned it comes from the fallen nature of my humanness. God created us for perfection, but when sin entered the human existence our failures seem to shine out like a glaring strobe light for the entire world to see and judge us by.
Fortunately age and the wisdom of God's truths have penetrated my thick head and I've learned my failures don't define me. In fact they refine me. They make me a better, more compassionate and grace filled version of myself.
If you find yourself being defined by your past, I hope you will consider that according to God you are His "Masterpiece, created anew in Christ Jesus to do the good things He planned for you long ago." (Ephesians 2:10).
He doesn't see your mistakes; He doesn't hold them against you. He gives you permission to fail and try, try again.
No condemnation, no judgment, just loving encouragement.
And finally, I've learned that I won't be good at everything (duh). But by God's grace I'm good at some things, and those are the things I was made to do.
If you need help getting your focus off of the things you can't do well and onto the things you are great at, I hope you will consider giving me a chance to work with you. Find out more here.
No, dear brothers and sisters, I have not achieved it , but I focus on this one thing: Forgetting the past and looking forward to what lies ahead, I press on to reach the end of the race and receive the heavenly prize for which God, through Christ Jesus is calling us. Philippians 3: 13-14